Visar Sorting Sàrl develops and manufactures optical sorting machines (qualitative sorting, grading and integrated weighing) for carrots and potatoes: Sortop Carrots and Sortop Potatoes. With their very high performance you increase your yield, the market value and you reduce food waste. Swiss made of course! Visar Sorting Sàrl offers you a service from A to Z: High quality and maximum efficiency in personalization, integration, project monitoring and after-sales service.
The optical sorting machines sorts potatoes and carrots with unparalleled precision and speed. The worldwide unique, intelligent software with sophisticated camera technology enabled a previously unachievable, precise, and fast sorting and that with a lot less manpower. Thanks to artificial intelligence, the system recognizes differences in quality better and much faster than humans. The gentle and exact nozzle system blows the potatoes/carrots into the various assigned outlets with the utmost precision.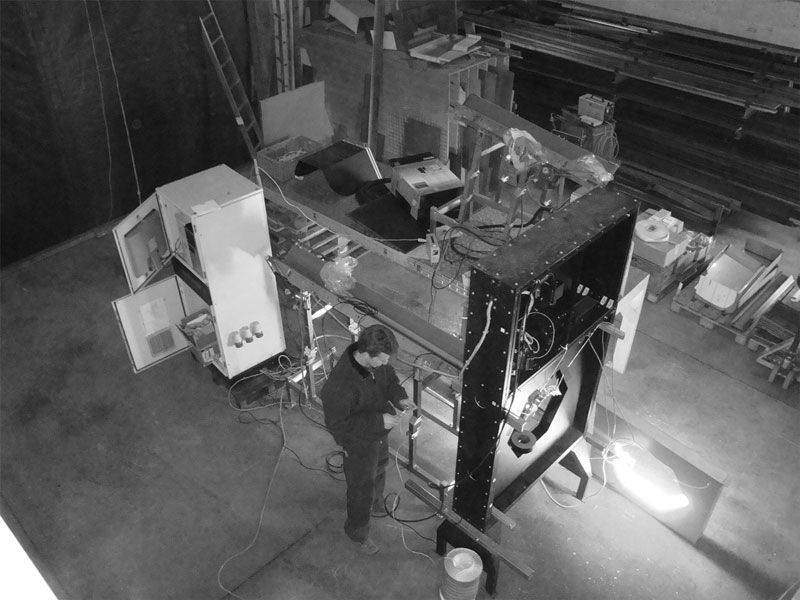 How It All Began
On the Swiss market, the customers of Netagco (Suisse) Sàrl asked for a solution to sort carrots visually. Daniel Pitton, co-owner of Netagco Switzerland GmbH and salesman in Europe for Wyma Solutions, came across Olivier Kleynen by chance. Olivier developed the unique Visar VACS software and was looking for someone who could build the machine, the housing, for it. They decided to build a prototype together and immediately sold it to the company Stoll Frères in Switzerland. This was the first step for the company Visar Sorting Sàrl.
2022
The 200th machine is put into operation.
2021
Development and instalation with inline side ejection.
2020
Invention of the new centrifugal feeder.
2019
Commissioning of the new Kardex warehouse.
2018
The 100th machine is put into operation.
2015
Sortop Potatoes is built.
2010
Commissioning of the 1st Sortop Carrots line at Stoll Frères.
2008
Foundation of Visar Sorting Sàrl.
2007
First meeting between Daniel Pitton and Olivier Kleynen, Prototype brought to Stoll Frères in Yverdon for testing purposes.
2006
First requests from Netagco (Suisse) Sàrl customers regarding optical sorting.
Facts and Figures
Swiss company established in 2008 in Oppens
SME of 40 employees
More than 250 machines sold and installed worldwide
Corporate culture
– Strong commitment to Swiss reputation for precision and service quality
– Owner-run family business
– Values of the agricultural world
Research & Development
Thanks to our customers and partners we are always developing. 
Analysis of improvement/modification needs based on customer or vendor feedback
Research and design of solutions
Prototyping (3D print of some parts)
Testing of different variants in the workshop
Development of the selected variant
Testing under real conditions for validation
Sign up for the newsletter now and don't miss anything.