News

Visar Sorting Sàrl
Find out more about our optical sorting machines and company news.
New Video : line for peeled potatoes
Optical sorting removes the manual sorting process and optimizes the use of peeled potatoes for different finished products, depending on their caliber (fries, röstis, country, parisienne, etc.).
Pro Pom' - Dunkerque
France's leading potato trade fair
January 16, 2024
Fruit Logistica - Berlin
World trade fair for the fresh produce industry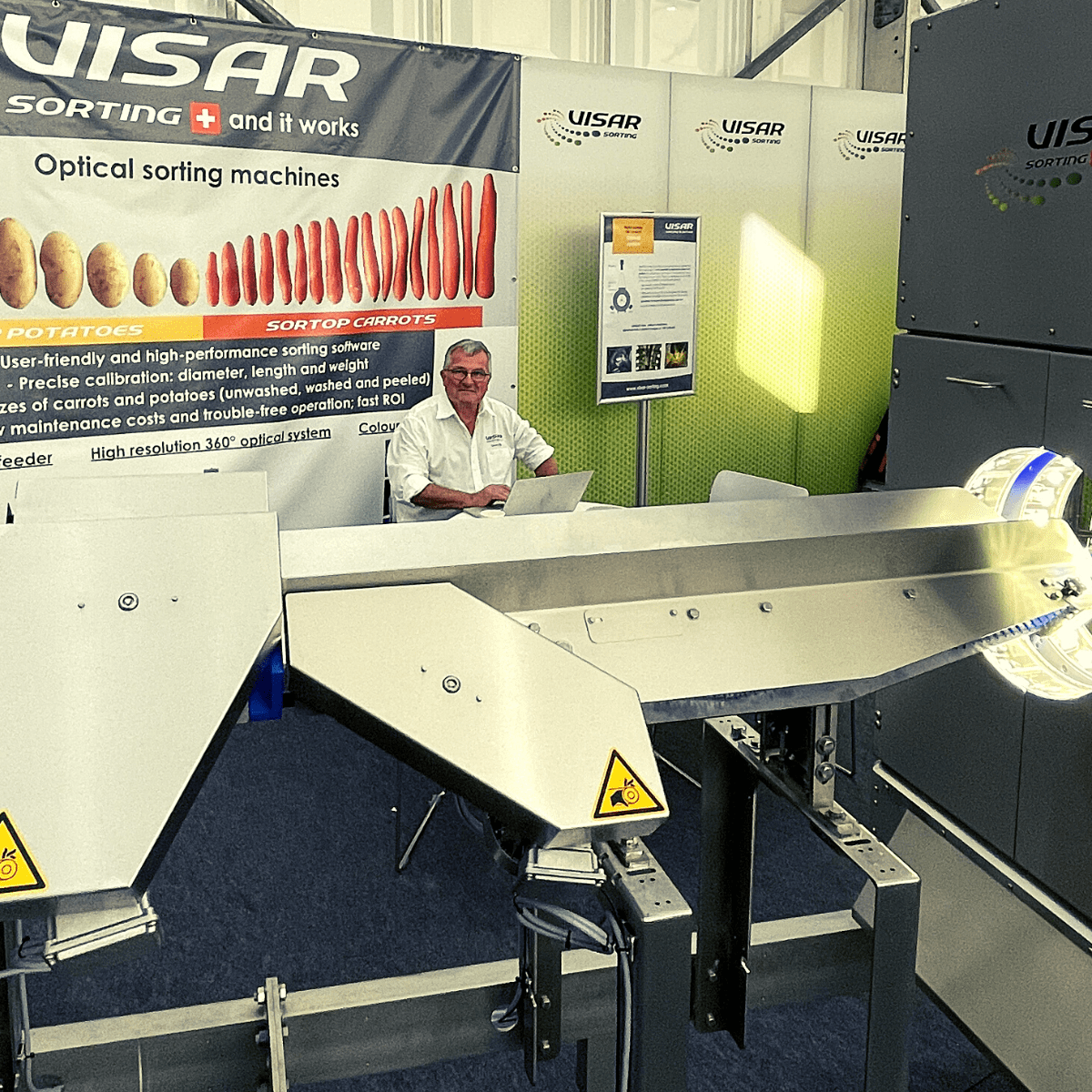 Over the years, Visar Sorting has made a name for itself in the international potato and vegetable industry with its advanced optical sorting lines.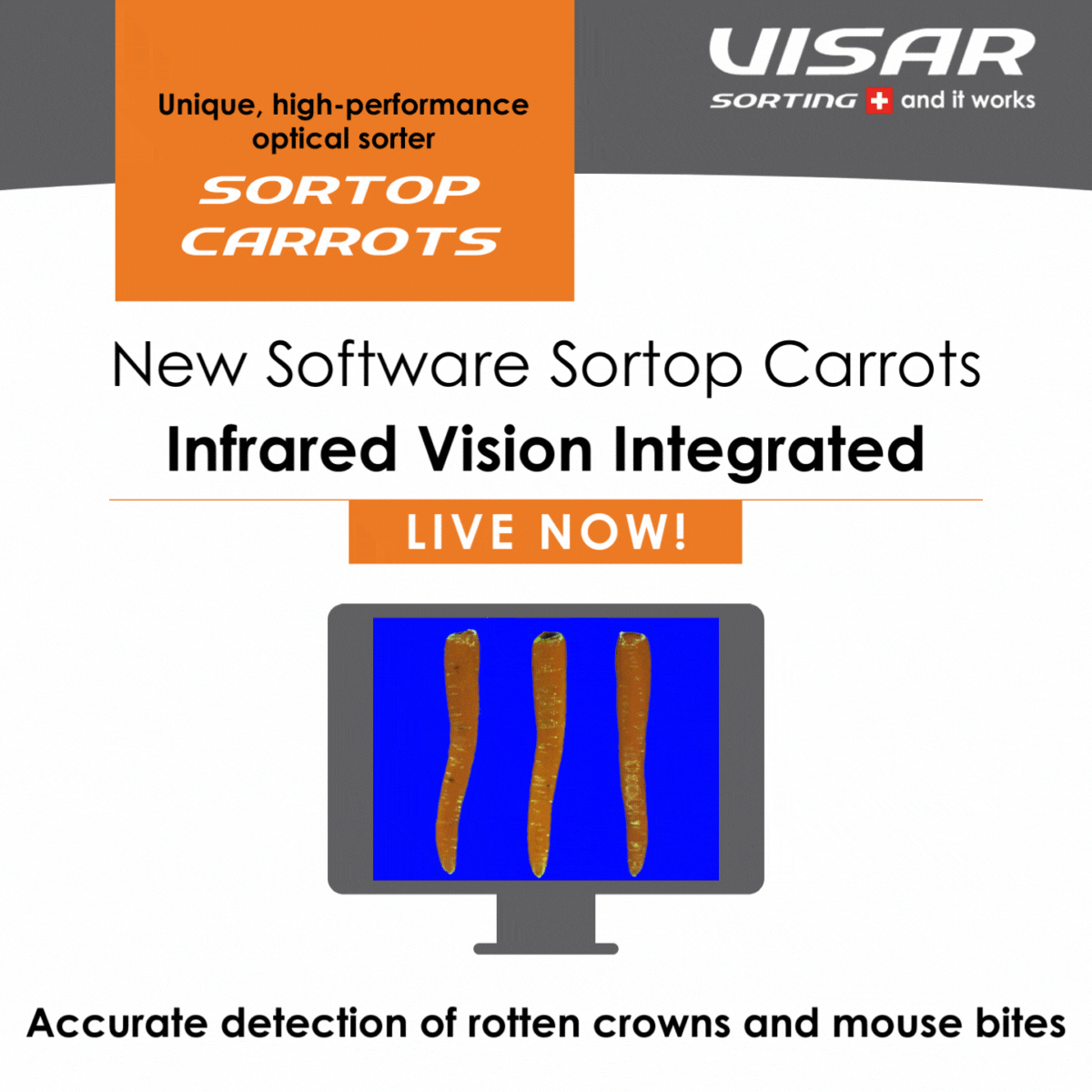 The software Sortop Carrots integrates infrared vision !
Accurate detection of rotten crowns and mouse bites.
Sign up for the newsletter now and don't miss anything!